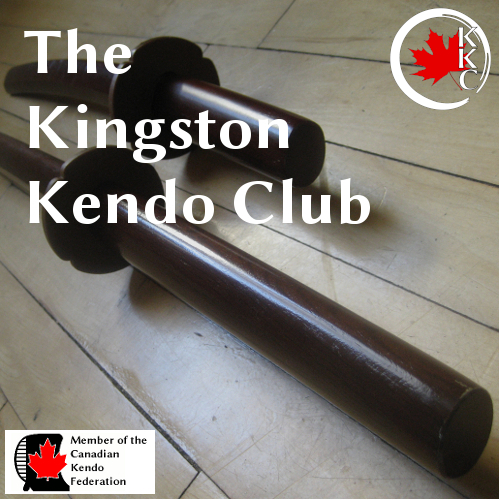 Web-hosting generously provided by
TheWebforBusiness.com
Kendo, "the way of the sword", is the art of Japanese fencing. The goal of modern Kendo is to foster self-confidence, build strong spirit and character, respect for oneself and for others, as well as increase one's physical fitness. This is all accomplished through the discipline and etiquette of training in the martial arts.
The Kingston Kendo Club is the first Canadian Kendo Federation sponsored Kendo club to open in Kingston, and is open to all members of the community.
Men and women throughout the world practice Kendo together at all levels of skill and we hope to continue this by attracting members from all different age groups and backgrounds.
Date
News
"2-Finger Scrolling" Enabled
Jan 6, 2020

Kendo no Kata Applied to Shinai Kendo

Kendo no kata can seem disconnected from modern shinai kendo. To help bridge the gap between the two, a new article has been posted here on how one can apply the principles of the kendo no kata to shinai kendo.

Dec, 2019

Kata Manual Updated

The club kata manual has been updated to the 5th edition. This study guide gives information on both the kendo no kata and the kihon bokuto waza, as well as details on the theory and concepts encoded in the kata. Digital copies can be downloaded for free here; print versions may be ordered as well.